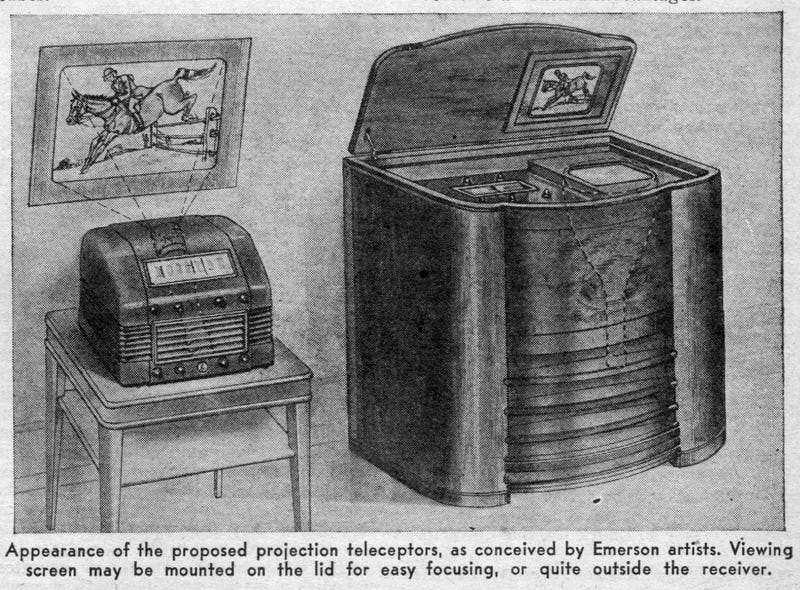 With the nation focused on World War II, Americans of the early 1940s understood that they'd have to wait until peacetime for all their shiny new futuristic gadgets to arrive—including the TVs of the future, shown above in illustrations from the Emerson Radio and Phonograph Corporation. If you can believe it, these were the big screen models.
Television as a technology of the future had a lot of false starts. Though TV development began in earnest in the 1920s, the Great Depression ensured that fewer resources were poured into research during the 1930s. Slowly but surely, though, the major radio companies continued work and by 1939, TV had its coming out party at the New York World's Fair—only to again be derailed, this time by World War II.
During the war, Americans saw fewer TVs of the future depicted in magazines and newspapers than they had in the previous decades. But the ones they did see focused on two very important attributes: screen size and price. Much like American homebuilders, who promised that if people would just be patient, great things were coming after the war, TV and radio manufacturers told consumers, "just you wait."