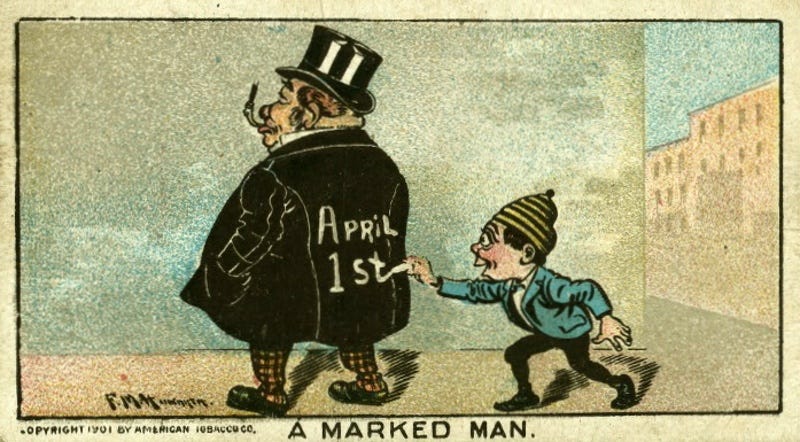 Love it or hate it, April Fools' Day is pretty tame in the 21st century. Krispy Kreme tells you it's changing its name to Krispy Cream or something and you're supposed to be "tricked." Then everybody rolls their eyes and goes on with their lives. But back in the 19th century, April Fools' Day was hardcore.

April Fools pranks of the 19th century were either terribly unfunny or downright dangerous. It really seems like there was no middle ground. According to various stories that I've collected from online newspaper archives, some people literally died pulling pranks.
Back in 2015, I did a round-up of the horrific April Fools' Day pranks of the 19th century. It included stories of people being maimed, being unnecessarily cruel to their wives, and yes, some people even died. In that tradition, we have a new batch of stories today.