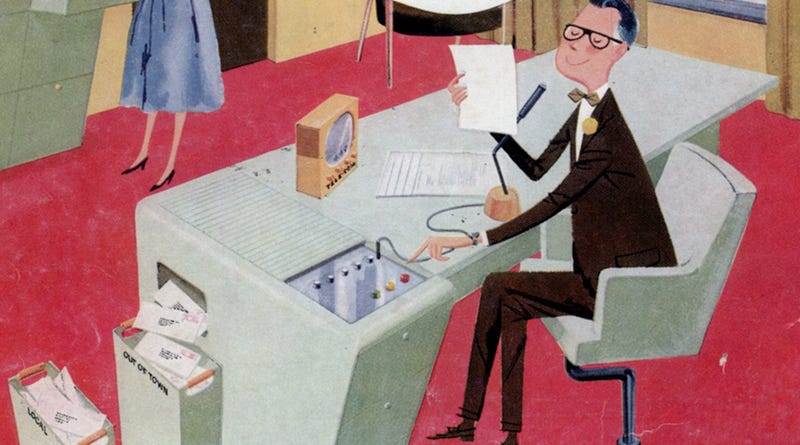 In the two decades following World War II, it seemed there was no limit to technological growth. Sure, a computer was still the size of an entire room, and no one had telephones in their pockets. But techno-utopian ideas like flying cars and jetpacks and meal pills were all being taken very seriously as the inevitable fruits of science's labor.
Despite the fact that we're still waiting on so many technologies from that Golden Age of Techno-Promises, there's one seed from this era that is indeed bearing fruit here in the 21st century: speech recognition technology.
You can find it in places like Siri, countless automated phone programs used by banks and airlines, and even in surprisingly usable home consumer applications like Dragon Dictate, which just a decade earlier would have been frustratingly clunky. Speech recognition technology is here, and we're simply working out the kinks. But it's been a long time coming.
Allowing humans to be understood by machines through simple plain-speaking voice commands has been a dream of the retrofuture since at least the 1930s. By midcentury, some people imagined that even the supermarket checkout would be using speech recognition technology. But the primary civilian use case then, as now, was as your own personal assistant.