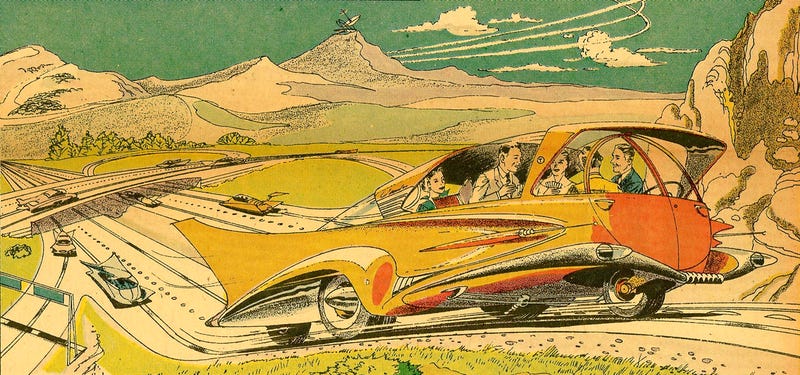 Back in the 1950s and 60s, self-driving cars represented the fantastic life of luxury that was supposed to be just around the corner. But here in the 21st century we can't even pretend that our driverless cars of the future will be filled with board games and light reading. No, our self-driving car of tomorrow will be for one thing: work.
As Fast Company puts it, our traffic jams of tomorrow "will become a lot more productive," thanks to the amazing advances of 21st century technology—technology that will allow us to be better workers, rather than more relaxed and happy human beings.
The magazine has a post about Regus and its self-driving concept vehicle (illustrated below) which will be on display at the Geneva Motor Show next month. As you can see, Regus believes that every second of your commute should be as productive as possible. Don't even think about wasting time listening to the radio.
"Right now, many of us suffer through long, traffic-plagued commutes to and from work, the airport, or client meetings. It's just dead-time when you aren't doing much," a VP at Regus told Fast Company.
But that VP is selling the futurist fallacy we've been hearing for over a century, the idea that technology will enable humans to be more productive, thus providing more time for leisure.