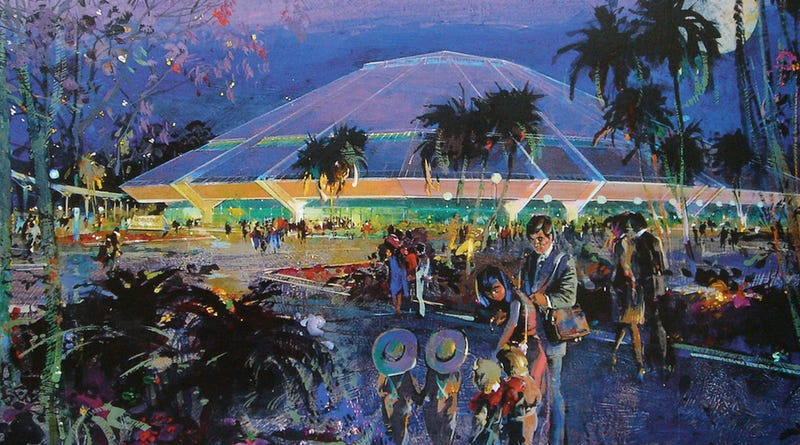 On October 1, 1983 the greatest ride to ever appear at Walt Disney World opened to the public. They called it Horizons.
It wasn't a thrill-packed roller coaster like Space Mountain. And it didn't have the middle-brow gravitas of something educational like the Hall of Presidents. But it was the best ride that Disney has ever produced. Because Horizons not only gave visitors a peek at the world of tomorrow, it honored past visions of the future as well.
I was born in 1983, and when my family took vacations to Epcot in the late 1980s and early '90s, Horizons made me fall in love with the more shiny, tech-centric futures of the time. Everything from advanced telecommunications (multi-screen videophone chats, anyone?) to robot farms (I can still smell the oranges wafting from those smellitzers) were represented in the ride. And this flurry of techno-utopian sights and smells helped me think about the ways that technology can be a tool for good in the world.