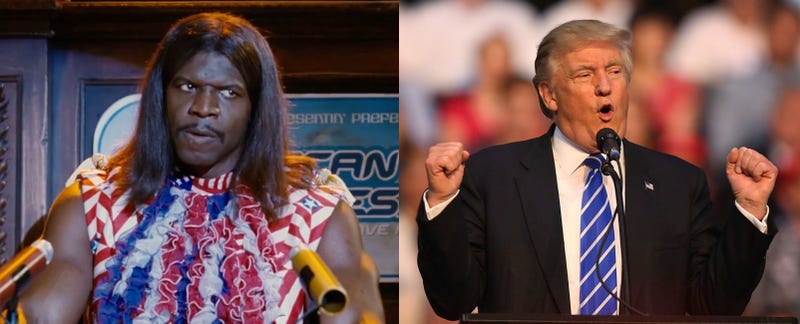 These days Mike Judge is busy with his HBO show Silicon Valley, but back in 2006 he made a movie that would become an instant cult classic. Set in a dystopian future, Idiocracy is now a cultural touchstone for people who think the world just keeps getting dumber. And now Judge says it's "scary" how quickly his movie became reality.

"Now every other Twitter comment I get is about Idiocracy, and how it's a documentary now," Judge told the Daily Beast. "At first, I was just thinking, yeah, that's nice to hear, but then very specific things, like Carl's Jr. announcing that they were going to have a completely robotic, non-employee store—and it's Carl's Jr. in the movie. Then there's this thing called the Fellatio Café in Switzerland where you get blowjobs with coffee, and we had the Starbucks thing in there."
Judge is referring to the fact that in the movie Idiocracy the Starbucks coffee chain had evolved into an establishment for sex work. A new coffee shop in Geneva, Switzerland (where sex work is legal) will soon offer blowjobs for $60. The Carl's Jr. fast food chain in the film is also completely automated, to an incredibly frustrating degree. Fast food chains, of course, have become increasingly automated here in the second decade of the 21st century, with touchscreen ordering becoming more mainstream.
"And then Donald Trump being in the WWF before, and talking about his penis size," Judge continued, referring to the Republican nominee for president and his past with the World Wrestling Federation, a nod to the fact that the president in the film is a wrestling star. "It's just one specific thing after another!"
As I examined back in 2014, the "Idiocracy is a documentary" narrative is not new. And it speaks to a general sense that the United States is not only getting dumber, but that "dumber" people (which is to say, people you disagree with politically) are breeding more. The whole film ultimately advocates for a kind of soft eugenics to fix the entire mess.