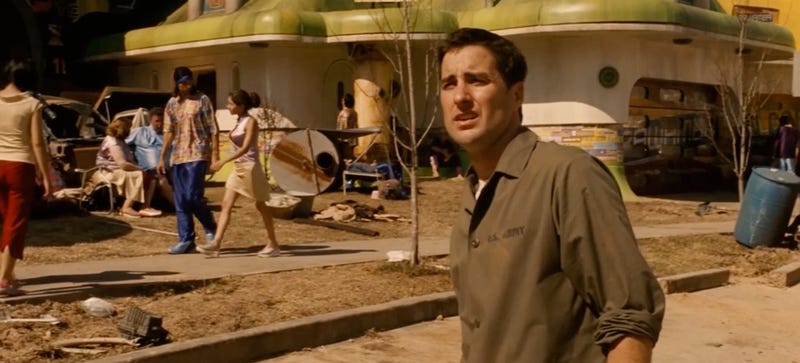 Remember that 2006 movie Idiocracy? The one where Luke Wilson plays an average underachiever who wakes up 500 years in the future, only to realize that he's now the smartest person on Earth? And everyone else is dumb — like, really dumb? Well, that movie is cruel and terrible and you should be ashamed for liking it. Seriously.
Idiocracy is the new cultural touchstone for discussing America's cultural and educational decline. I see references to the film in my social media streams nearly every day. Do a quick search, and you'll see people are referencing the film in some capacity about 5-10 times an hour on social media. "I hate that Idiocracy is basically a documentary," writes one distraught tweeter in what's now a common complaint when talking about anything from politics to sports to entertainment.
We use pop culture as a shorthand to talk about the way we see the future of society and ourselves. Sometimes we use Star Trek to talk about communication technologies; other times we reference Minority Report when we're talking about innovative UI experiences; and we use The Jetsons for everything from flying cars to robot maids to just a general sense of future-ness. It's been over half a century since it debuted, and we're still using The Jetsons.