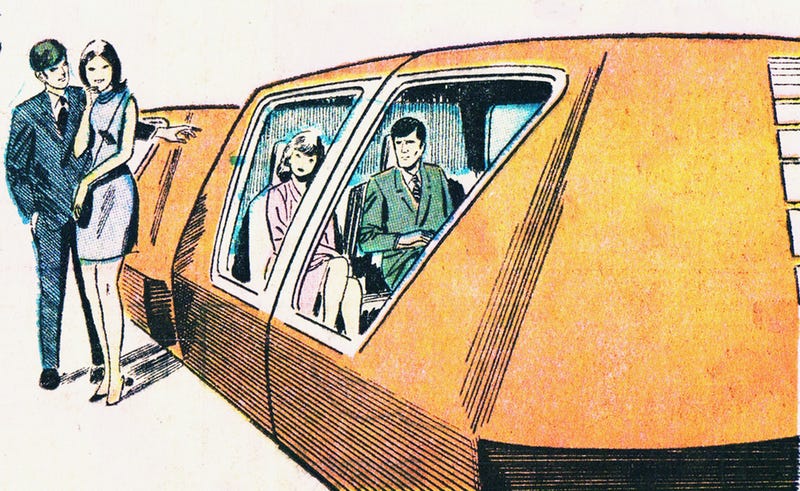 In the 1970s, personal rapid transit (PRT) was supposed to be America's great transportation savior.
It combined the privacy of a privately owned car with the efficiency of mass transit. But despite a great deal of hype, this futuristic transportation tech is still mostly relegated to the future that never was.
Serious research on PRT systems was already taking place in the 1950s, but it wasn't until the 1970s — when the economy was in the toilet and the energy crisis hit — that it started to become a mainstream cause in futurist circles. Americans loved their cars, but the stress that came along with them, both in the form of environmental harm and congested highways, was becoming too much to bear. The PRT was supposed to preserve the American ideal of transportation independence, and yet draw from the best ideas of mass transportation.
The September 10, 1972 edition of the comic strip "Our New Age" promised Nixon-era readers of the Sunday funnies that PRT systems were just around the corner. Written by Athelstan Spilhaus and drawn by Gene Fawcette, the strip showed that Americans wouldn't have to sacrifice their independence to use a track-based system of transport.