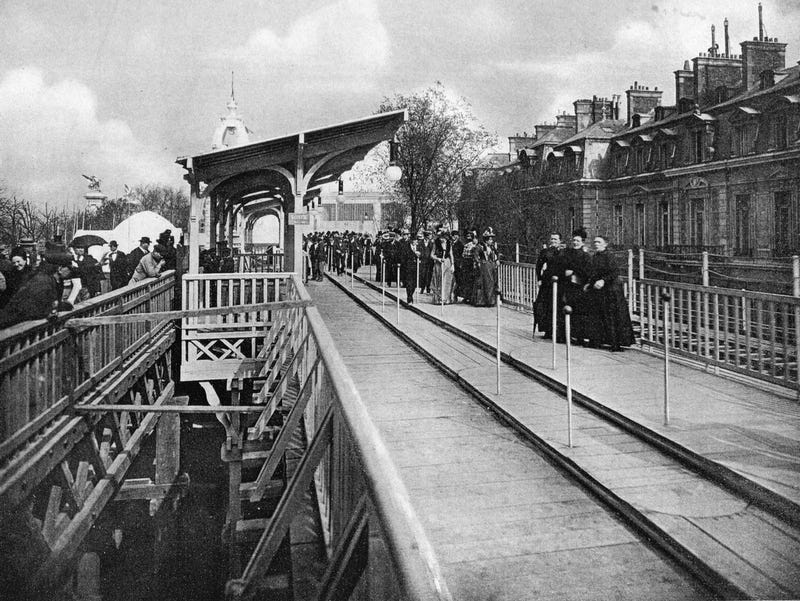 It may not be quite as fast as Elon Musk's plan for the Hyperloop, but back at the turn of the 20th century the moving sidewalk was The Future™!
I was doing some research on World's Fairs at the L.A. Library this past weekend when I found an absolutely gorgeous rare book from 1900. Paris Exposition Reproduced From The Official Photographs was published for an American audience and includes some incredibly beautiful (and large!) photos from the 1900 World's Fair in Paris. Some of my favorites include people using that strange Victorian Hyperloop known as a moving sidewalk. Top speed: 6 miles per hour.
This wasn't the first moving sidewalk that was open to the public. That distinction would go to the mysterious (and quite unreliable) moving sidewalk at the 1893 World's Fair in Chicago. But the two and a quarter mile long Paris moving sidewalk — what some would call the "wooden serpent" — would influence how many people thought about the future of urban transportation for generations to come.