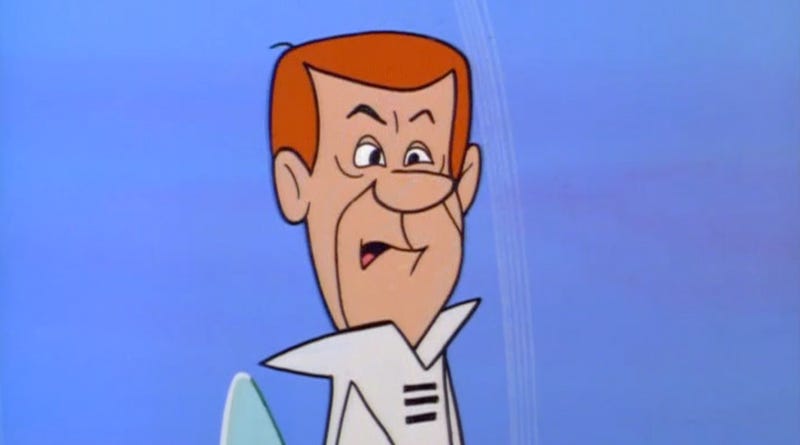 Did you see the Hyperloop news out of Davos? You could be zipping around in a real-life Hyperloop by 2018! It's 2016 now, so that makes it... just two years away! Where have we heard that before?
When it comes to high-tech projects, they always seem to be just two years away. Whether it's flying cars, or vacations on the moon, or robot servants, people on the business end of ambitious projects always say they're just two years away. But why?
Yesterday we told you about plans by Hyperloop Transportation Technologies to build a test track in Central California. Today the company clarified that it wasn't a test track, but a proper five-mile, fully functioning Hyperloop. Nevermind that the place where they're building it has been little more than a utopian real estate fantasy since 2008. But with or without homes, we're supposed to have our Hyperloop by 2018.
It's much more easy to have hope in the more optimistic strains of futurism when we have a target date. We often think about the future as a destination where we could one day arrive—usually fat, happy, and rich in a hedonistic utopia of our own choosing. (Or at least with the happy and rich parts.)
But, of course, the future is a moving target. And once you arrive two years into the future, with or without the slick gadgets and idyllic life you may have imagined, you're going to be confronted with the crushing uncertainty of another future; another destination with myriad ways to frustrate and disappoint and surprise. This future shit never ends. So why do we talk about it as a place that we might one day visit?
At first glance it might seem like one of the biggest hurdles to achieving some sense of accomplishment in reaching "the future" might be in our lack of clearly defined targets. But even those with a fixed date in mind have been largely disappointed in this so-called "future." Two years feels tangible and yet it's just far along enough that it's easy to forget past promises when the time comes.
Baby Boomers, Gen Xers, and even older Millennials all had a big round number to look forward to with the year 2000. The year was more of a concept than a hard and fast date. But the year 2000 represented a half century (if not a full century's worth) of largely unrealized hopes, dreams, and fears. But when it wasn't a big round number, people shilling everything from jetpacks to flying cars were saying that it was just two years away.