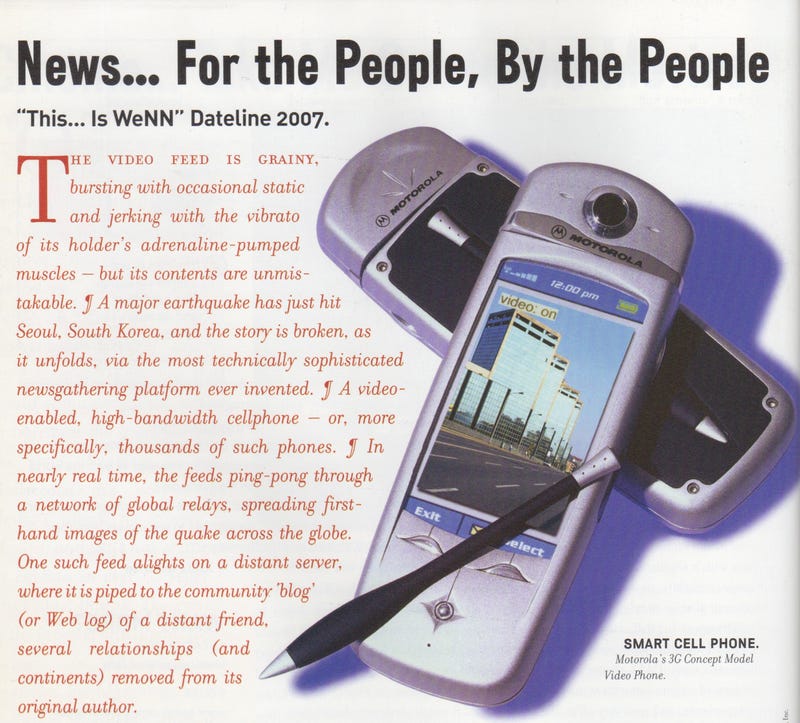 Pull up a chair and let me tell you about a primitive era in media history: the world of 2003.
People who were unfortunate enough to live—if you can call it living—through this backwards time had no YouTube, no iPhone, no tweets, and very few blogs to choose from. In fact, "blog" or "Web log" was still written in quotes most of the time.
Many Americans had internet access (54% of U.S. households), but if you were lucky enough to get it on your phone it looked pretty damn ugly. And the idea of your average person contributing to the national dialogue was pretty much out of the question. Dan Rather didn't mention his Twitter handle during the evening news broadcast. He didn't want to hear your opinion on his latest story. Why would he?
There was no hashtag. There was no social media star. There was virtually no social media, for that matter. Citizen journalism looked much more like a letter to the local newspaper's editor or a podcast that nobody listened to than a Twitpic of a plane floating in the Hudson. An iPod was heavy enough to stun a charging rhino.
So it's through this lens that we dust off an ancient book and transport ourselves to 2003, a time when the future of newspapers still looked like a proper newspaper, all big and unruly despite becoming digital.