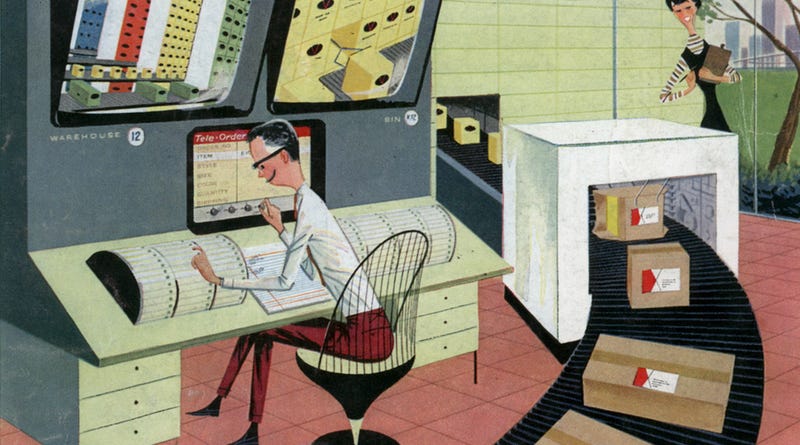 Is this the wonder warehouse of 1962? And if so, why is everyone so... happy?
That was the question in 1956 when this ad for New Departure ball bearings proclaimed, "TOMORROW: Use no hands! For in this magic warehouse, orders fill themselves in seconds — electronically."
This vision of the completely automated warehouse is floating around in the popular imagination today. As the world's largest online retailer, Amazon has been on the leading edge of introducing new tech to more efficiently deliver goods to your door. But it still takes a hell of a lot of human beings to make all those packages ship on time. And those fulfillment centers aren't always the nicest places for humans to work.