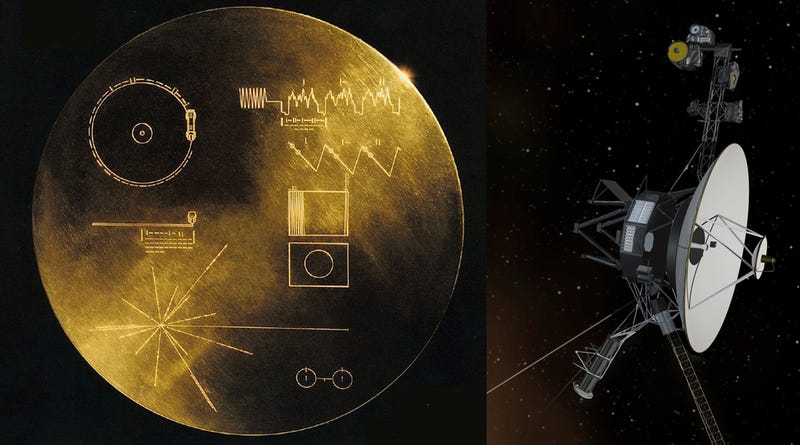 This week we have a message in a bottle which could be the oldest ever found, 1970s microfilm that was hidden inside a missile in Kansas, and the single coolest (and furthest traveled) time capsule ever assembled.
Coolest Time Capsule Ever Has Left The Solar System
Arguably one of the coolest time capsules ever created was in the news this week. NASA finally determined that Voyager 1 officially left the solar system around August 25th of last year. Voyager 1 includes the Golden Record, perhaps best described by President Jimmy Carter: "This is a present from a small, distant world, a token of our sounds, our science, our images, our music, our thoughts and our feelings. We are attempting to survive our time so we may live into yours." Float on, little buddy. And may the aliens that find you have a bitchin' hi-fi system.