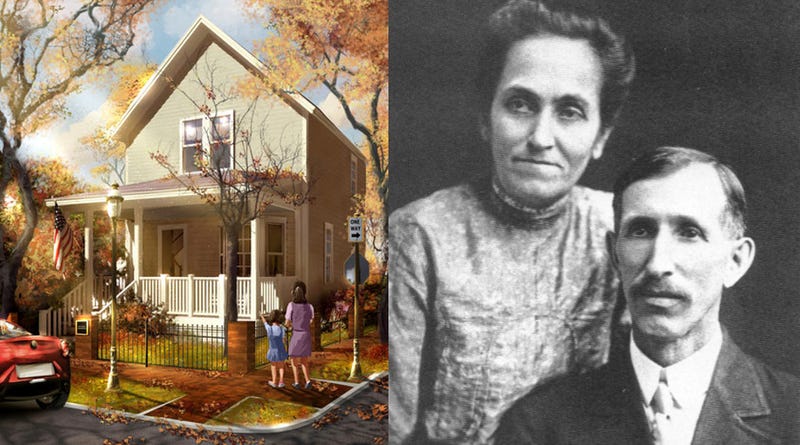 The Chicago house where Walt Disney was born may soon become a museum, thanks to some theme park ride designers in Los Angeles. After years of debate in Chicago over what to do with the property, a married couple that owns a design studio in L.A. has just purchased the house for $173,000. They hope to convert the home into a privately run museum, which will "authentically recreate the Disney household life experience."
But apparently that's going to take some work. According to the New York Times, the couple will launch a Kickstarter campaign tomorrow (the 112th anniversary of Walt's birth) with a goal of at least $500,000 to pay for turning the house into a museum. Since the couple has yet to contact the famously litigious Disney company, they have quite an uphill battle ahead of them. Good luck slapping the name "Disney" on virtually anything and not getting sued into oblivion.
Considering the house's amazing origins, it seems a bit curious that the Disney company never bought up the house for themselves.
In 1890 Walt Disney's father, Elias Disney, moved with his family to Chicago hoping to find work as a carpenter. Walt wasn't born yet, and Elias earned just a dollar a day helping to build the famed White City for the upcoming 1893 World's Fair.