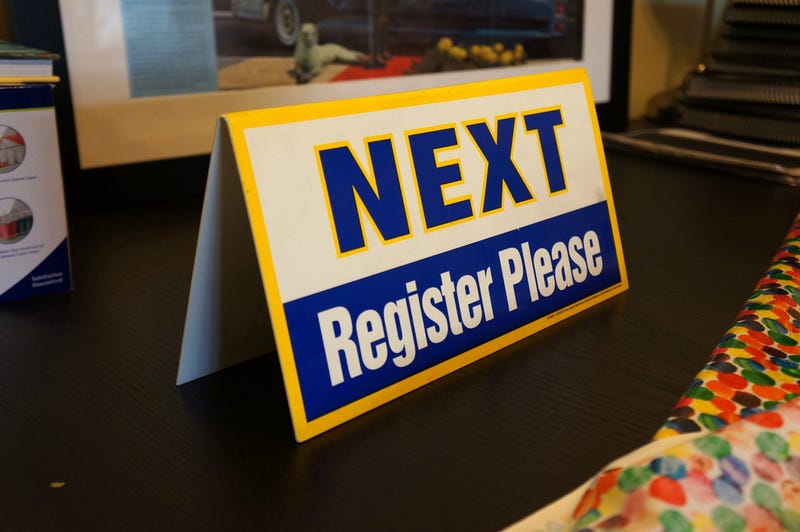 Last night I walked into my local Blockbuster and bought their "Next Register Please" sign. They were selling it for $5. The whole process felt like buying a corpse. Or, at the very least, a corpse's cufflinks.
As my wife and I stood in line to pay for the thing, we could overhear one of the two guys behind the counter talking about his plans to dine at a local Hooters establishment the following evening. It sounded like he was excited for the trip. I bet he was going to get the wings. I hear their wings are the best. He stopped talking about breastaurants long enough to say that I was buying their last "next register" sign. He said he was going to miss it. I believed him.
This particular Blockbuster didn't carry Quiz Show, the only movie in the world I wanted to see one random Saturday maybe a year ago. I doubt any location carried Quiz Show. They didn't carry anything I couldn't get somewhere else.